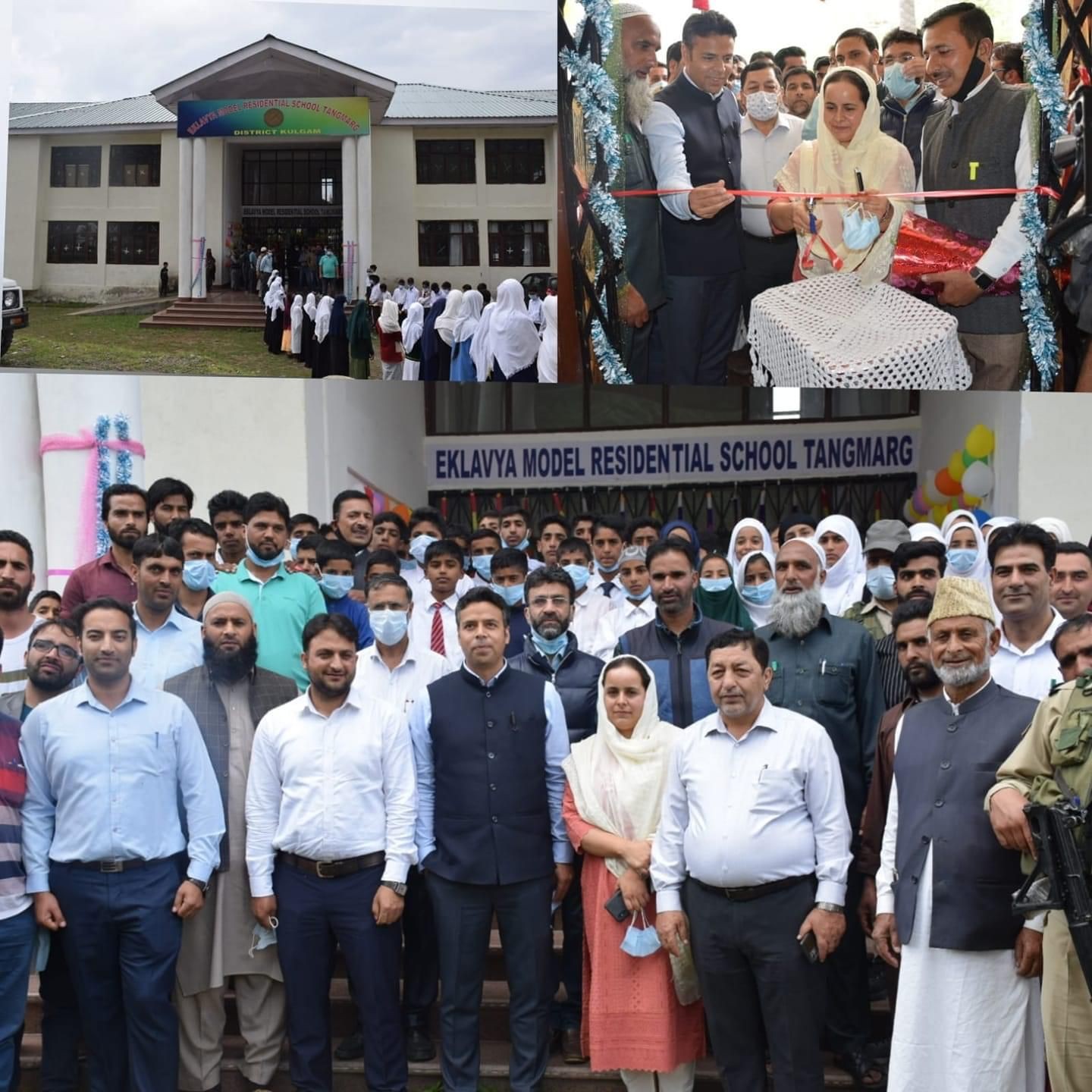 Quality education with the best facilities be ensured for the overall development of the students: Dr. Bilal
KULGAM, MAY 19: EKLAVYA Model Boarding School (EMRS) started operating today with its first enrolled batch of 60 ST students at its campus located here in Tangmarg, Aharbal.
Meanwhile, to celebrate this jubilant move, a grand function was organized at the school premises which was presided over by Deputy Commissioner (DC) Kulgam, Dr. Bilal Mohi-Ud-Din Bhat.
Manzgam, DDC member, Jameela Chowdhary, ACD, ACR, SDM Noorabad, PDG, Dy-PDG, Tehsildar, BDO and other officers besides PRI members and large number of ST population were present during the program.
He was informed that the school is being expanded to an area of ​​60 Kanals with a project cost of 17 crore.
On this occasion, the DC also visited different sections of the school and made a detailed inventory of the facilities available here.
The DC was briefed by the Director of Education Kulgam, M Ashraf, on the arrangements that have been put in place for the smooth running of the boarding school.
The DC directed the CEO to start indoor games for enrolled students and expand other recreational facilities for them.
He is also responsible for performing periodic health checks of students and ensuring the best possible facilities for a comfortable stay and study for all students.
Speaking on the occasion, the DC said it was a joyful move to see the boarding school start operating with its first batch of students consisting of 30 boys and 30 girls. He added that quality education with the best facilities will be ensured for the full development of students at school.
The DC added that the Eklavya Model School has sprung up in the district as part of an ambitious government initiative to enable tribal students to get a quality education so they can compete with students from the rest of the world. country.