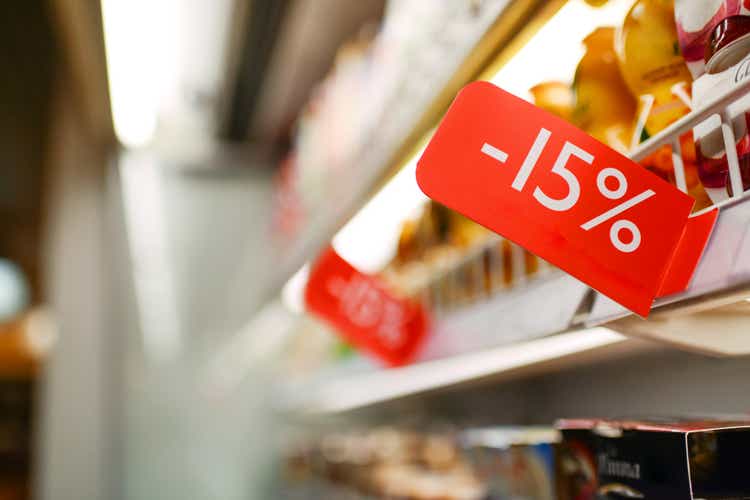 Give your portfolio a top-notch dividend boost with Johnson & Johnson (JNJ)
Introduction to the thesis:
At the time of writing, the S&P 500 average P/E ratio FWD is 20.05 and the average TTM dividend yield is 1.38%.
So when I look at the top 10 US stocks by market cap and see Johnson & Johnson (JNJ), the 6th largest company in the market by market cap, trading at a P/E FWD of just 16.26 and a TTM div yield of 2.47%, I'm very interested in what appears to be a huge opportunity for blue-chip stock value.
Top 10 Companies by Market Cap
Looking across the board at the top companies listed by market capitalization (that pay dividends), we see some really big names and really big valuations. We have Apple (AAPL), Microsoft (MSFT), NVIDIA Corporation (NVDA), Visa Inc. (V), UnitedHealth Group Incorporated (UNH), Johnson & Johnson (JNJ), The Procter & Gamble Company (PG), Walmart Inc (WMT), The Home Depot, Inc. (HD), Mastercard Incorporated (MA) and Exxon Mobil Corporation (XOM) rounded out the top 10.
The group's average FWD P/E ratio is a fraction over 28, while TTM Div yields are 1.44% (FWD yield of 1.47%).
Investors pay a decent earnings premium of 39.6% for blue-chip, dividend-paying stocks and only receive a dividend 6 basis points (0.06%) higher (a multiple of 6.6 P/ E by dividend increase of 0.01%).
There is also the security in the stability of the company which requires a premium valuation, a track record of both growing and paying dividends and their size allows them to take advantage of global economic fluctuations (conversely, this can in some cases make them vulnerable to economic hazards). slowdowns).
JNJ Metrics
JNJ stands out from the crowd based on these metrics as follows:
Forward Price/Earnings: At the time of writing, JNJ is priced at $171.51 while offering forward earnings estimates of 10.52 earnings per share. That's a FWD P/E of 16.26, an 18.9% discount to the average P/E of the S&P500, and a whopping 41.9% discount to the average P/E of the 10 largest companies (JNJ included).
Meanwhile, the company's FWD dividend yield is 2.47%, a monster 78% above the S&P500 average and 68% above the top 10 companies (JNJ included).
If we look at the price/book value, JNJ is trading at 6.43, which is not the lowest valuation, but it is still very attractive when we see that the average of the top 10 is 48.77 (17 .3 when we exclude Exxon Mobile at a P/B of 363).
The price to cash flow ratio is very reasonable at 17.36, again not the lowest of the top 10 group, but still well below the top 10 average of 27.66.
So why do I call JNJ good value for money? Let's take a look at what JNJ stock price could be if it moves towards mid valuation metrics.
JNJ Stock Price in Top 10 Average Ratings
If we look at P/E and forward dividend yields, and back-engineer them using the valuations of the S&P500 and the top 10 companies, we find the case for a very, very attractive upside.
| | | | | | |
| --- | --- | --- | --- | --- | --- |
| Metric | JNJ | Top 10 | S&P500 | T10 Assessment | S&P valuation |
| AV PE | 16.26 | 28 | 20.05 | | |
| AV division | 2.47 | 1.47% | 1.38% | | |
| PES | 10.52 | | | $294.56 (+72%) | $210.93 (+23%) |
| Division | 4.24 | | | $288.44 (+68%) | $307.25 (+79%) |
| | | | | Average Rating | $275.29 (+61%) |
How realistic are these scenarios?
Based on 10-year price history, JNJ has a stock price CAGR of 10.15% (51.2% based on 5-year price growth) and a very strong trend on the rise. Going only from the CAGR, it would take JNJ about 5 years to reach the mid valuation scenario, just on the 10 year momentum.
On the 5-year CAGR of 51.2%, we will see the average valuation scenario reached in just over a year.
Revenue, however, grew by a CAGR of 30.4% over the last 5 years, and EPS by a CAGR of 24.5%. This underlying growth is fantastic compared to the relatively moderate share price CAGR of just 10.15%.

So, with the underlying business growing at an exceptional rate for a blue-chip stock, I see a very exceptional value investment in an incredibly safe and stable company.
The elephant in the room: COVID
There is no doubt that JNJ has benefited massively from COVID after producing its own vaccine, so one has to wonder if JNJ could sustain its growth given that the operating environment is overwhelmingly positive for the company.
Well it's a question of how long does an investor expect COVID to continue to present challenges globally, how many reminders will we need to suppress the virus, will we see new variants appear that require the development of new vaccines, and the global economy be able to function and thrive in a COVID environment?
The consensus of experts is that we should expect to see new variants emerge and that society will have to adapt to a new "COVID-normal", living with the virus in the long term.
I would venture to assume that as our understanding of the virus improves, we will see faster and more effective responses to outbreaks and variants, but vaccines will continue to play a dominant role in these responses.
If so, then JNJ is extremely well positioned to meet the needs of the vaccine market and continue to deliver exceptional returns to shareholders over the medium term.
That's of course without even considering other parts of the company's business and its long line of consumer products, however, COVID has dominated the company's headlines and I think it will continue to do so. to be an engine of growth and profitability for the years to come.