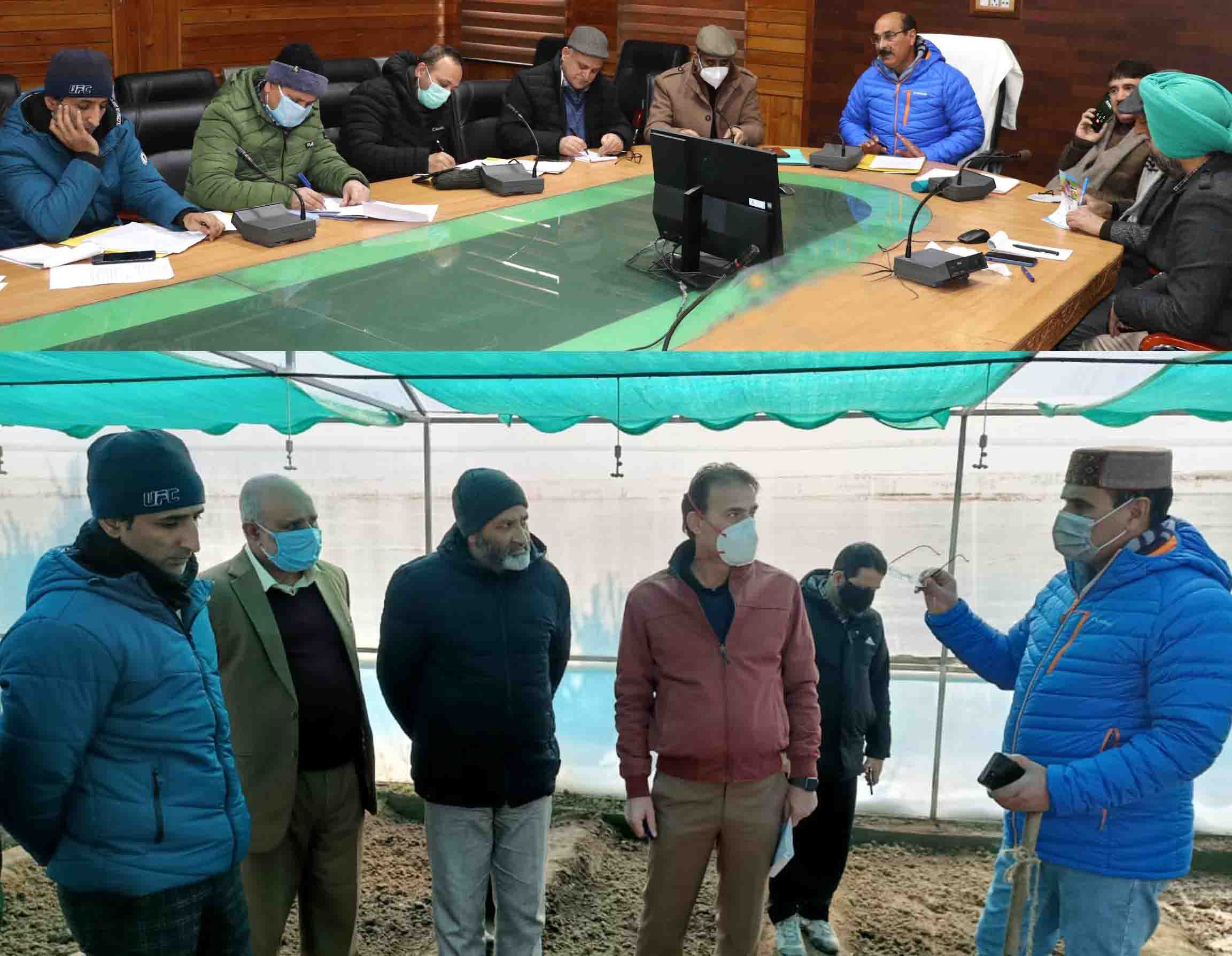 Ensuring quality agricultural inputs to farmers: Agriculture Director
Kashmir Agriculture Director (Insecticide Controller) Chowdhary Mohammad Iqbal today reviewed the workings of the department's application / plant protection wing.
Addressing the meeting, the Director reiterated the Department's commitment to ensure the availability of quality agricultural inputs (seeds, pesticides, fertilizers, etc.) to the farming community. He said the ministry's campaign against substandard pesticides and fertilizers will continue, and anyone found guilty of breaking the 1968 insecticides law will be treated according to the law.
The director gave instructions to the officers concerned to set up internal vigilance teams at the district level to monitor the stock, supply and distribution of quality agricultural inputs. He said that a multi-level oversight mechanism is needed to check for irregularities, if any, and to ensure that consumers' interests are served at all levels effectively.
Iqbal during the review of the functioning of the plant protection wing asked the relevant division officers to sensitize the educated young people to the online application process for obtaining the license of pesticides, seeds and fertilizers . He said the process should be streamlined and based on the concept of one-stop-shop authorization.
The Plant Protection Officer has been tasked with promptly eliminating outstanding license issuance cases (in accordance with defined guidelines).
The Director underlined the fact that agriculture is a very large sector and therefore has an important role, namely job creation. He asked the agents to make additional efforts to build multidimensional models of agricultural development so that more and more educated young people can be attracted to this sector.
The meeting was attended by the Joint Director of Agricultural Extension, Joint Director of Farms, Joint Director of Beekeeping and Mushroom, Joint Director of Agricultural Inputs, Deputy Director of Kashmir Law Enforcement and other senior officials of the department.
Previously, the director of agriculture visited the high-tech polyhouses (cultivation section) of the seed quality control laboratory in Lalmandi. He also visited some subordinate offices where he interacted with officers / officials.