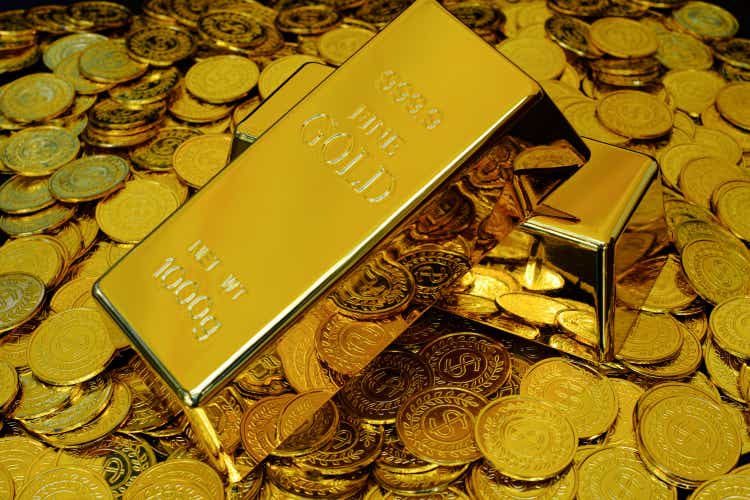 Barrick Gold: Blue chip shareholder-friendly miner remains top mining stock (NYSE: GOLD)
Barrick Gold (NYSE: GOLD) was one of our top picks heading into 2022 and has rewarded us handsomely so far, with the stock generating impressive total returns of 29.3% year-to-date, crushing the S&P 500 (SPY), which is down 6.95% year-to-date, and also outperforming its industry peers in the VanEck Vectors Gold Miners ETF (GDX), which is up 19.10%.
This outperformance was partly due to GOLD's management becoming increasingly shareholder-friendly of late, with the company recently reporting strong fourth quarter results and announcing substantial increases in shareholder returns to shareholders. 'to come up.
In this article, we will discuss this development along with two other reasons why we remain bullish on the stock as an attractive risk-adjusted way to gain leveraged exposure to gold and copper.
Increasingly shareholder friendly
One of the main reasons we invested in GOLD in the first place was because it was trading at a steep discount to blue chip miners like Newmont (NEM). One of the main reasons? NEM had a much more generous and better defined dividend policy than GOLD. When we discussed this with GOLD's CFO in an interview last year, he told us that due to many comments from shareholders and analysts asking for clarity on their future dividend plans, they were planning to provide more guidance on their plans for future special dividends and quarterly dividend growth alongside its year-end results. He went on to say that GOLD's plan was to provide investors with clarity on what they can expect in terms of special dividends in addition to quarterly dividends going forward at different gold price levels.
Part of our thesis was that once GOLD provided this clarity to the market that dividends would rise from the relatively low quarterly level they were at the time, the valuation gap would begin to close.
In its latest Q4 earnings release, GOLD delivered on that promise. In addition to increasing its base quarterly dividend by 11%, the company has implemented a net cash dividend policy:
| | | | | |
| --- | --- | --- | --- | --- |
| Performance dividend level | Threshold level | Basic quarterly dividend | Quarterly performance dividend | Quarterly total dividend |
| Level I | Net cash below $0 | $0.10 per share | $0.00 per share | $0.10 per share |
| Level II | Net cash greater than $0 and less than $0.5 billion | $0.10 per share | $0.05 per share | $0.15 per share |
| Level III | Net cash greater than $0.5 billion and less than $1 billion | $0.10 per share | $0.10 per share | $0.20 per share |
| Level IV | Net cash above $1 billion | $0.10 per share | $0.15 per share | $0.25 per share |
source: publication of GOLD Q4 results
On top of that, GOLD announced a $1 billion share buyback authorization as the CEO hinted that he believed the stock price was significantly undervalued compared to its peers.
We really like this approach for the following reasons:
1. This announcement validated our investment thesis by serving as a powerful catalyst for the stock price.
2. It combines continued core dividend growth with a cautious commitment to sharing the benefits of rising gold and copper prices with shareholders.
3. It provides management with the ability to seek out the best capital allocation opportunities. If attractive investment and/or merger and acquisition opportunities arise, GOLD may deploy cash for this purpose. If stocks are seriously undervalued, GOLD can buy back shares in spades. While neither M&A nor buyouts are an attractive option, GOLD now has a policy in place that allows it to pay a substantial dividend to shareholders from net cash on the balance sheet to prevent its balance sheet from becoming " lazy" at a time when the purchasing power of cash is rapidly inflated.
This policy seems to us to offer an ideal balance between giving shareholders the assurance of priority while offering management a sufficient capital allocation option.
In contrast, the NEM policy simply ties the price of gold to a dividend-per-share policy. This leaves very few options for their management team compared to GOLD's.
'Sins of the past' largely mitigated
Part of the reason GOLD has likely traded at a substantial discount to its peers stems from its uneven track record. In the wake of the Great Financial Crisis of 2008-2009 and the government's massive stimulus and bailout packages, inflation concerns grew, causing the price of gold to soar. As a result, Barrick Gold – fueled by profits from rising gold prices – embarked on a reckless buying spree, acquiring assets by hand, often with large debts.
Once inflation fears dissipated, gold prices crashed and these over-leveraged purchases justified only by high gold price assumptions pushed the company to the brink of bankruptcy.
On top of that, GOLD has invested in some geopolitically risky regions that have backfired, leading to costly project delays, shutdowns, and settlements with local governments.
All in all, this has given GOLD a reputation as a reckless capital allocator that takes on excessive leverage and geopolitical risk, mirroring the worst of the mining industry and leading to long-term capital destruction for companies. shareholders.
However, since then GOLD has become an almost entirely new company:
1. The capital allocation strategy has changed dramatically, with GOLD becoming much more disciplined in its capital investments, selling non-core assets with a focus on building a portfolio of Tier 1 assets and repaying the debt extremely aggressively to the point where they are now effectively net cash positive.
2. GOLD has recruited a new CEO – Mark Bristow – after merging with Randgold. He has a reputation as a world-class leader in the mining industry and led the company's transition from a venture organization to a net-debt-free company with a world-class portfolio of assets that it is focused on functioning in an optimal way.
With the operational efficiency that GOLD now displays and its stellar track record, GOLD has largely mitigated its past sins and is now arguably the best gold miner in the world.
Attractive valuation
While its significantly reduced risk profile and increasingly shareholder-friendly capital allocation posture certainly offer considerable investor appeal, GOLD's updated valuation is the most compelling reason we are investing in the name.
The company is currently trading at 6x on a forward EV/EBITDA basis, 22x on a price/normalized earnings basis and 18.9x on a price/free cash flow basis. In contrast, the near NEM trades at 9.2x on a forward EV/EBITDA basis, 24.5x on a price/normalized earnings basis and 18.9x on a price/free cash flow basis. Another close peer, Agnico Eagle Mines (AEM) is trading at 9.1x on a forward EV/EBITDA basis, 25.6x on a price/normalized earnings basis and 27.7x on a price/free cash flow basis.
GOLD is clearly the valuation leader compared to these two peers, although its assets are arguably equally strong, its CEO is arguably the best in the industry and its shareholder return policy is – in our view – the strongest. careful of the three.
Key takeaway for investors
With a freshly revamped capital allocation policy, an outstanding balance sheet, an increasingly impressive asset portfolio, and a stock that stubbornly trades well below its industry peers, GOLD remains the best time-adjusted investment. risk in gold mining today.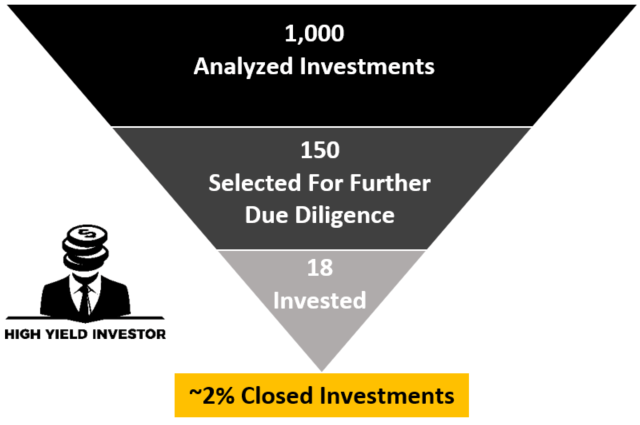 So far in 2022, we have been rewarded with substantial market and sector outperformance from our GOLD investment which was listed as one of our top 5 picks for 2022 earlier this year and – based on our analysis – we expect it to continue to offer attractive risk-adjusted exposure to the price of gold while contributing to the continued outperformance of our overall portfolio:
| | |
| --- | --- |
| HYI Core Wallet | 54.8% |
| S&P 500 (SPY) | 21.7% |